Dear meMbeRs;
We aRe pleaSed to annOunCe thaT ouR 1sT GuiLd ZakuM BatcH waS a SUCCESS!!! HenCe, in-oRder to heLp m0rE meMbeRs b heLmeD as weLL as tO cLeaR theiR BasE skiLLboOks, thE 2nD weeKLy ZakuM BaTch wouLd be oN thiS SunDaY.
InteresTed meMberS; kinDLy leaVe a msG heRe oR iN ouR GuiLd BSS. AvailabiLitY suBjecTed to vacaNcY & requiRemeNts oF ZakuM paRtY.
2nD ZakuM BatcH
Date : 26th of July 2008
Time : 7pm - 9pm
Venue: Chnn 4, EL.Nath
*Gather aT 6pm - 6.15pm*
CheErsSss

vVJingJingVv

30% Scroll




Posts

: 48


Join date

: 2008-05-05




Goldenaxxx

70% Scroll




Posts

: 75


Join date

: 2008-05-04



GaChapon 2nD ZakuM BaTch SUCCESS
We r haPPy thaT ouR 2nD Zakum baTch is a SUCCESS (eveN thoU wiF heaVY caSualitiEs)
ouR baTch sTarTed aT 7.10pm aNd ended aT 9.17pm. SpeciaL thaNks to aLL guesTs aS weLL aS aLL GaChaPon meMbeRs...foR makiNg tiS baTcH a SUCCESS.
heRebY aTTachEd suM SS takeN duRinG thE harD fiGhT...
WELL DONE GUYS!!!KeeP uP thE gooD joB... cHeeRsSsss
p/s: sum technicaL proBLeMs whiLe uploaDing SS....wiLL updaTe linKs again
(onLy tiS twO SS can b upLoaDeD)
ouR fiNaL 4 suRvivoRs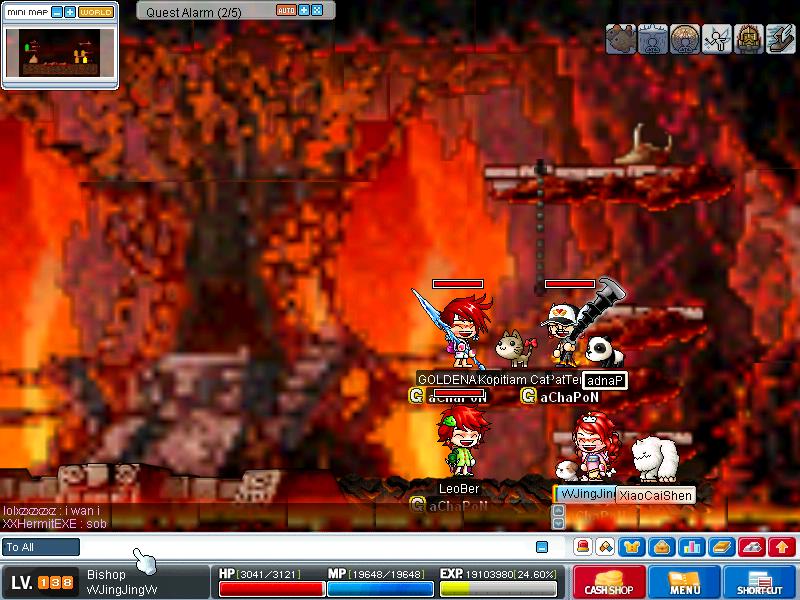 chEErsSss

vVJingJingVv

30% Scroll




Posts

: 48


Join date

: 2008-05-05



Similar topics
---
Permissions in this forum:
You
cannot
reply to topics in this forum